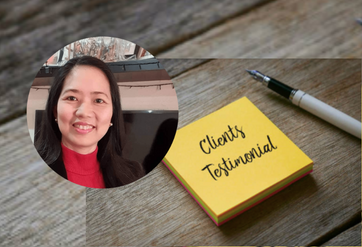 Being married for more than a decade, I thought my husband and I had already made the necessary adjustments to our many differences. I thought we were doing great. I thought all our challenges will just passed by. But I was wrong. Our differences were magnified as years went by. Our misunderstandings and arguments were more frequent and more intensified than before. And our relationship suffered.
Another wrong belief is thinking that we can resolve it by ourselves. When my husband told me that we need to seek a professional help from a relationship coach, I was very hesitant. I was in denial that we are already in that situation that we would be in need of another person, outside our relationship, a total stranger to me, to be intervening for us to have a better relationship.
It took a while to get my consent to undergo the coaching. Meeting and allowing Coach Tony Tolentino to help us resolve our relationship and family issues was one of the right things I have done in our marriage. His concern for us is very sincere. He is very professional, unbiased and he really knows what he is talking about. I have learned a lot of things from our sessions with him. I discovered and understood many things about me, my husband and even my kids through this whole program. And a lot of tools were given to us to help us in resolving our conflicts and to achieve our goal of having a better relationship, a better family life today that yesterday.
And as what Coach Tony would always remind us, "The goal is progress not perfection", made me feel that this can work and it did. Thank you Coach Tony! More power and God bless you!