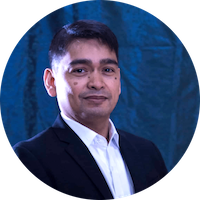 I met Coach Tony in 2018 when I felt I was stuck in my career and in search for a new direction. And when I met him in Dubai, it was just a casual meet-up, no formal coaching because life coaching is "alien" to me back then. But he was generous enough to explain to me what it is all about, and somehow it resonated with my values. He even encouraged me to pursue a similar path because he saw in me the same passion he has, which is to help people.
He introduced me to the works of Tony Robbins, who is one of the world's top life and business strategist, and encouraged me to purse the Strategic Intervention Coaching. He has that unique skills and effective methodology on how he can help you overcome your challenges in life.
He has not only guided me in my search for life's meaning and purpose, but he has also helped me and my family enhance our relationship more, which we will be forever grateful. I have come to regard Tony as a valued friend, coach and mentor, like a Jedi Master. May the FORCE be with you, Coach Tony!